The Estonian Academy of Security Sciences international hybrid conference "SAFELY IN A CRISIS"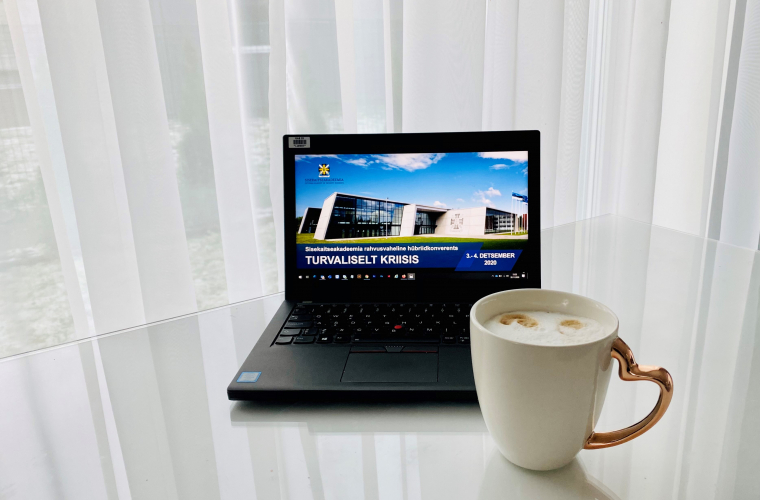 The Estonian Academy of Security Sciences will hold an international hybrid conference "SAFELY IN A CRISIS" on 3-4 December
The conference will take place online and at the conference centre of the Estonian Academy of Security Sciences at 61 Kase Street in Tallinn.
The conference will be held in Estonian and in English, simultaneous interpretation available online. The conference is free.
An overview of the programme and presenters as well as registration are available on the academy website https://www.sisekaitse.ee/et/konverents2020
How safe do we feel in the global crisis today? How does the crisis affect internal security? Are we ready for the next crises and how are we prepared? How can we continue providing high-quality education also during a crisis?
Crisis management systems are mostly built for handling cataclysmic events caused by human activity or extreme weather conditions. In 2020, the systems of all countries were faced with the pandemic. On a theoretical level, we naturally take pandemics into consideration but how prepared are we in practice? In Estonia, every institution is responsible for the crises in its own sector, however, is it a highway or a dead-end in this new situation?
Topics:
How did the crisis affect the general vision of national security? What should we be prepared for in the future?
How did we manage to maintain the state's internal security during the crisis?
How should we continue and what should be developed further?
Does Estonia need a separate institution for crisis management?
The experience gained and solutions found by the neighbouring countries during the crisis
Remote learning – what can and cannot be taught remotely to ensure security?
What are the conditions for ensuring good remote learning in the field of internal security?
Are we ready for another crisis?
Leading experts from Estonia and neighbouring countries will discuss their best practices and experience in the areas of internal security, healthcare and education in the changing world. We will explore if the global crisis poses a threat to internal security and how could we move forward.
The first day of the conference is dedicated to presentations and panel discussions. The second day includes various workshops focusing on the communication between the state and the citizen, education and civil missions in today's changing world.