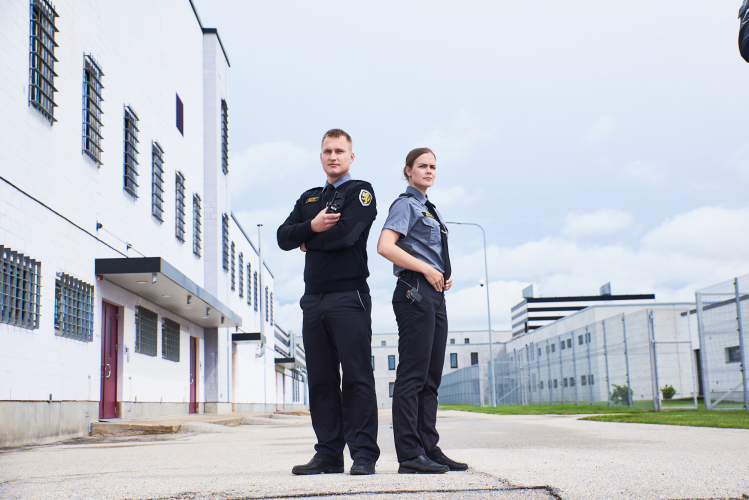 The curriculum for prison guards is a vocational education level curriculum and the students are prepared for working in a prison as a prison guard or as an escort officer. Prison guards have an important role in providing security of the state.
The aim of this curriculum is to train officials whose task is to direct inmates towards law-abiding behaviour and to safeguard legal order. Upon training prison guards, it is important to develop their professional knowledge and skills that would help them become role models for inmates and to support them. The state and inmates both expect prison guards to have a great sense of morale, justice and mission.
The length of the study period is 1 year, learning activities are conducted in the daytime learning format. Those who have acquired vocational education, can continue their studies on the curriculum for corrections.
In order to commence studies on the curriculum for prison guards, students are admitted either through public competition or they commence their studies with the agency's referral (a prerequisite is that the person already works in a prison). Candidates who have successfully passed the public competition, may be employed by a prison already while they are studying. Students who have been admitted through public competition, are entitled to a stipend of 260 euros in a month.