Vice-rector of Development and Innovation Marek Link appointed Acting Rector of EASS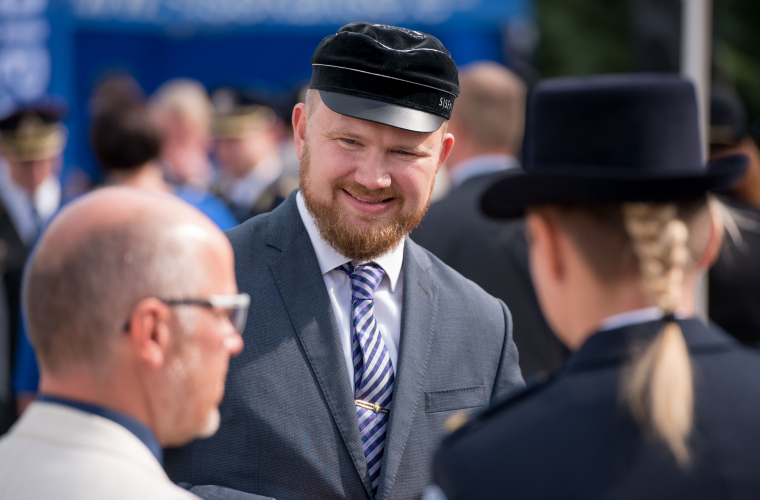 With the appointment of the Estonian Academy of Security Sciences (EASS) Rector Katri Raik as the Minister of the Interior, the Vice-rector of Development and Innovation Marek Link is appointed the Acting Rector of EASS as of 26 November until the election of the new rector.
Having worked at the Estonian Academy of Security Sciences for almost 12 years, Marek Link knows the organisation well. He considers it important to develop the contemporary learning environment at the academy, increase the quality and volume of research and development activities as well as the international exposure and reputation. "In addition to providing high-quality instruction, EASS must develop into a leading centre of excellence in the field of internal security" Link says.
Link thanked the former rector Katri Raik saying that she was always committed to the academy heart and soul. "Within the three years that the former rector led the academy, EASS became an effective and integrated institution focussed on results."
Marek Link holds a Master's degree in Educational Studies specialising in educational management. He started his career as a teacher of Craft and Home Economics Technologies and the Director of Uulu Sports and Cultural Centre while also working as a volleyball coach. Link has worked at EASS since 2007. He has participated in countless international projects (Kosovo Twinnig, Target, Driver +) and networks (CEPOL, FRONTEX, OSCE/DCAF) as a project manager, trainer and expert. He led the establishment and development of EASS simulation centre that was awarded the President of Finland Sauli Niinistö award "Innovation of Innovation Grand Prix" of the Nordic quality competition in 2012. In 2018, he was acknowledged by the City of Tallinn and the Estonian Convention Bureau for a successful and noteworthy organisation of the Security, Research, Innovation and Education Event SRIEE2017.
The new Minister of the Interior Katri Raik assured that the competition for the next rector of EASS will be announced shortly.