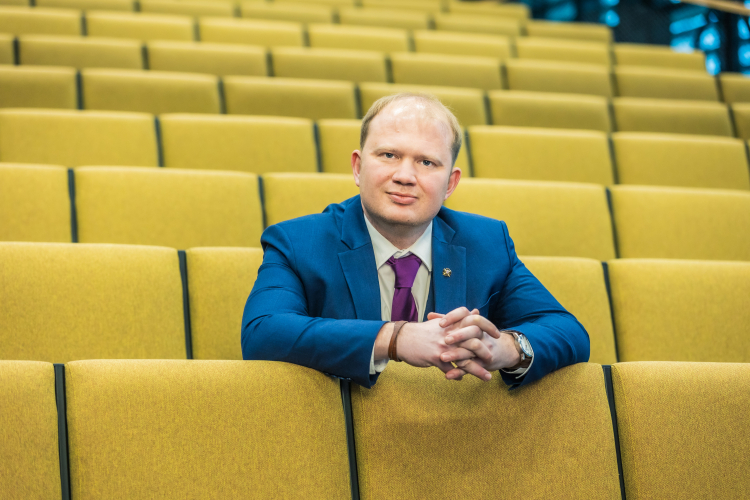 Dear cooperation partner
You are welcome to the only institution of higher education teaching speciality courses of internal security in a little country called Estonia – the Estonian Academy of Security Sciences! We are the only institution preparing experts for the institutions of internal security on three levels – master's level, higher professional education level and vocational education level. Future police officers, border guards, rescuers and prison, tax and customs officials receive excellent preparation from our academy.
We value cooperation with both national and international partners. In the framework of cooperation, we have developed the current curricula of the EASS, and are ready to cooperate both as learners and as teachers. Our students, lecturers and employees often visit our partner institutions of higher education abroad in order to acquire new knowledge and skills. We kindly welcome everyone to visit us, too, since we have many things we are proud to present and introduce.
Many of you are aware that high-level e-services and technologies and their fast development are seen as the strengths of Estonia. Younger generation also knows that Estonia is the birthplace of Skype, and that one of the latest and most popular services is e-residency. In the EASS, we similarly pay a lot of attention to the development of learning methodologies. Innovative approaches and modern learning environment with contemporary devices and means of instruction are prerequisites for being a credible partner in international projects ant joint curricula.
We are proud of our frequent and long-lasting cooperation with international security organisations.  In cooperation with other countries, we can establish ground for more efficient security in the whole world, the development of strategies, the conducting of studies, the establishing of values, the achievement of aims and for the joint new knowledge. In the future, we can thus together create the best international system of internal security.
We are very ambitious, as many small countries are. Every day we work towards making the EASS an equal partner to our cooperation partners – the institutions of higher education in the area of internal security in Europe. Our vision is supported by the state's strong efforts made when ensuring the security of people, which in some parts presupposes international experience and cooperation in order to make it better and more efficient than before.
We are open to cooperation and waiting for you to come and see the opportunities the EASS offers – always in the name of better cooperation and internal security!  
Marek Link
Rector