Training on "Hybrid threats and models of their appearance" covered topics with global and EU developments concerning hybrid threats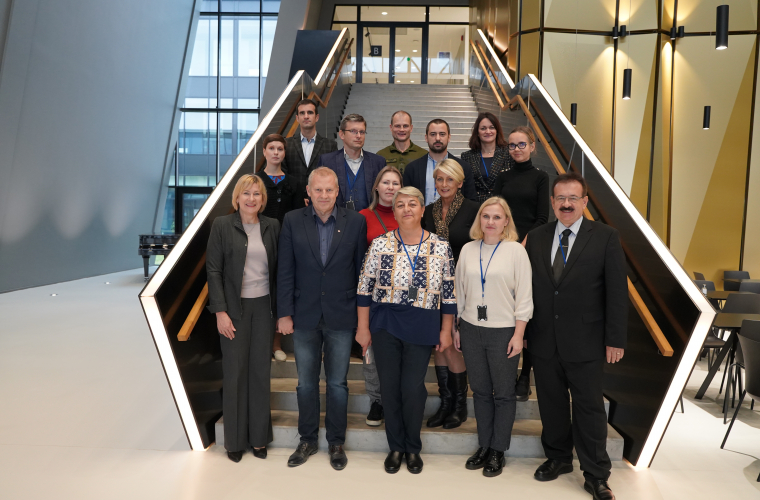 On November 7, Estonian Academy of Security Sciences internal security institute started training on "Hybrid threats and models of their appearance" as part of the Erasmus+ funded project HYBRIDC. The training took place in a hybrid form with a total of 130 participants.
It  covered topics that dealt in depth with global and EU developments concerning hybrid threats in a world that has changed drastically over the past year, where Russia's hybrid aggression against Ukraine, Europe and the USA continues.
The theoretical part of the training was dedicated to policies and concepts related to hybrid threats, hybrid warfare, to the impact of hybrid threats on internal security, the economy and international relations, Russian strategic narratives and disinformation campaigns, migration as a hybrid attack tool, conspiracy theories, information manipulations, issues related to the cyber security of EU large-scale IT systems and people, China's strategic narratives and unified response to hybrid threats when they materialize.

The lecturers of the training were from the USA, Canada, the Estonian Ministry of Foreign Affairs and Ministry of Defense, the Defense Forces, Estonian Internal Security Service, as well as Frontex, eu-LISA and the Institute of Internal Security.
In parallel with the training, the working group of the HYBRIDC master's level curriculum is working.  Anu Kose, Külli Saluste, Merle Tammela and Merle Kutser, and professors from the Croatian Police Academy and the Lithuanian Mykolas Romeris University are members of the Curriculum working group. The working group developed the curriculum framework and key topics of the Curriculum. Work on the development of the curriculum continues in partner institutions, and further working group meetings will take place mainly online. Training will end, today on 11th of November.